Welcome To The Addictive World of Findom!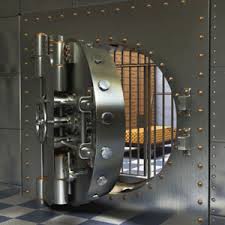 Join us for a tour of Addiction Bank, a Prestige Financial Institution for the Discerning Depositor.
Here at Addiction Bank, our Loyal depositors find an exquisite mix of personally tailored attentiveness, erotic stimulation and devious playfulness.
We boast professional greed that you will not find if you shop the competition. We are Simply The Best!
We offer a vast amount of services for you to crave and enjoy. As you will quickly discover, we cater to the "Discerning Depositor"
Enter The Addiction Bank RELAX….UNZIP…. We'll Do The Rest.
Deposits start and a mere $25.00 at our Drive-Thru Drop, and can quickly escalate for our Premier Vault Drop customers.
We offer a wide range of services to diminish your portfolio and we do encourage you to Invest In Our Future.
Telecommunication Therapy: Allows us to guide you through those confusing times when you simply need to discuss and understand your addiction(s).
Texting/Email: For those of you who prefer to pass through our Drive-Thru Drop service in a quite and anonymous manner. We will respond and acknowledge your deposit in a prompt, efficient manner.
For those of you desiring our Guardian Vault Service, we offer encryption services to store your money/documents and photos securely in our bank vault. This type of depository can be extremely useful for, but not limited to:
Incriminating, Compromising Photos
Perverse, Arousing Confessions
Shopping Assignments
Monthly Maintenance Contracts
Ownership/Money Slave Contracts.
Cock and Orgasm Control=Chastity
Alcohol/Drugs/Poppers=Financial Ruin Under The Influence
These are just some of the exclusive services we offer our Prestigious Clients here at  Addiction Bank.
We Encourage and Allow You To Experience Financial Ruin At It's Finest
You will find us to be an extremely comprehensive, full service institution.  Addiction Bank puts a new spin on  embracing the arousal and experiencing the remorse. Just another reason we are a leader among the "Full Service Institutions"
The Addiction Bank Is Waiting For YOU
Head right over to the delectable site menu at the top of the page. Enjoy the plethora of creative ways we professionally suck money out of you with a smile, greed and unsurpassed distinction.
Disclaimer: We are confident we can take care of all of your addictive/sexual/financial depository needs, however please be advised there is never a withdrawal of funds from the Addiction Bank.
Any depositor wishing to test or challenge  the rules of Addiction Bank will be exposed and prosecuted by the FDIC(Financial Domme In Charge).