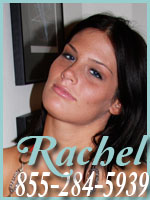 My schedule is erratic. There is a high probability that it will fluctuate from day to day. I don't sit around all day waiting for the phone to ring. I do have a profession and active lifestyle outside of the findom world.
Generally speaking you can find me after noon MST and before 9pm MST.
My career often has me going to bed quite early as I am up and at it before sunrise. The best way to see if I am available is to just look at my call button.
If it reads 'away' I am unavailable, if it reads 'call now' and has a flashing purple phone…I am available.
Variety is the spice of life and I like to keep things fluid and flexible, so catch me when you can
Scheduling Appointments
I do take appointments so be sure to send me a message on niteflirt, send an email to romanticrachel69@gmail.com or if you are one of the Platinum VIP's send me a text message.
For the best result in getting your appointment request approved, send it at least 24 hours in advance.
When requesting an appointment include available time requests in MST.