Cuckolding A Panty Boy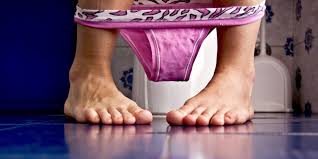 It's been a little over two months since Ms. Kiera introduced me to the wonderful world of financial phone domination. I must say, I have quite the appetite for it now. A world where men trip over themselves to entertain women like me. Every single one of you enjoy having your wallets and balls emptied.  But how does cuckolding fit into the scheme of things?
Panty boy was the first pay pig I spoke with – and we spoke on a handful of occasions. I must admit that it took me a little while to wrap my head around some of his experiences. I enjoyed learning about his trips to the glory hole to suck some yummy, delicious cock – and I loved hearing how he offered up his sissy pantied ass to the real men.
There was a point in there when Panty boy asked if I would allow him to 'stick it in'. If I would allow him to fuck me.  What The Fuck?
I laughed out loud at that particular request. Perhaps his silly little dick got in the way of his actual ability to think.
Actually, may be green to the phone world, but I still have standards. You see, I still have high expectations of men and their cocks. I expect long, thick, and I expect you to know what to do with it.
Panty boy has the exact opposite of a nice, large, cock. He has a tiny little nubbin no bigger than a large pimple between his legs. The only attention that tiny peepee should get is from the humiliation of it being so small. He clearly needs to find other ways to keep us entertained, no girl anywhere will drop her panties for something THAT small. (Not even for a pity fuck)
However, Panty boy did open my eyes to the world of cuckolding.
It's something I have played around with, having a few personal experiences in my romantic life. I didn't realize there was a name for it, nor did I realize there was such a need for it.
Little dicked panty boys need to be cuckolded. Financially ruined,  cuckolded while being humiliated for their small little peckers. Lucky for him and others – financial ruin and cuckolding are on the list of my favorite things. Something I excel at, something I was born to do.
Can't wait to see what else this future in femdom  and cuckold phone sex has in store for me…and for you. You can thank Ms. Kiera for introducing me into your world.