Exhibitionists That Loves CFNM Masturbation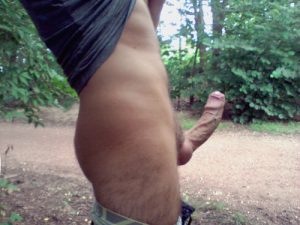 Exhibitionist:  noun: a person who behaves in an extravagant way in order to attract attention.
Exhibitionists are everywhere. They could be your next door neighbor and you wouldn't even know it unless you study their habits.  We'll discuss that at a later date.  Today I want to focus on my CFNM Masturbator.  Just to clairify, CFNM  is "clothed female naked male"  and masturbator…..well that's self explanatory.
So Who Is This Exhibitionist?
CFNM Masturbator is one of my favorite, long time callers. Let's just say we have some history and he trusts me explicitly to deal with his proclivities.  Actually we have a lot of fun together because I send him out on adventures tailored to his specific needs.
So, you're probably wondering why he needs a therapist to deal with his fetish.  Reason being, CFNM Masturbator likes to masturbate in front of nubiles  at the park, the shopping malls, water parks, movie theaters and popular eateries.  There is careful planning that takes place before he is sent off on an adventure so he doesn't get caught and hauled off to jail!
Plus, I'm on the phone with him during his adventures and I get to listen to the entire encounter.  Oh the fun we have working up to the point when he is discovered by his audience.
Think of the adrenaline rush, not to mention the orgasm he experiences when some non suspecting nubiles stumble upon him at the park!  Imagine their surprise then they look down as they are crossing over a bridge only to see a grown man; naked and aroused stroking his uncut , long, fat penis!
Those little nubiles begin to laugh gales of laughter, pointing  and carrying on like girls that age do.  He is so turned on by the fact that he is naked, they are dressed in sexy little spring outfits and he is jerking off like the masturbating menace he is.
Caught Jerking Your Joint!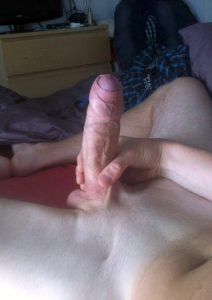 Not only is he caught jerking his joint, he really puts on a show as he throws his legs up over his head and cums all over his face.  Yep, he really puts on a show as most exhibitionists do.
And yes, he has to clean up his mess, meaning he eats his own cum like a good little masturbator.
Look at how proud he is of his fat package!  He loves to be teased to the edge; allowing his balls to swell for weeks before I allow him a release. Tease and denial is so much fun!
We also add some CBT into his edging routine.  Slapping his full balls with a wooden ruler is music to my ears ~evil grin~
Addictions, Fetishes, Kink
Whether your addiction is to masturbating while naked to pretty barely legal teens in public,  sucking cock, dressing like a sissy, or being a pay piggy or being humiliated to tears; It all comes down to all of my callers must pay to play.
You feed your addiction, which feeds my bank account so it's a win win at the Addiction Bank everyday all day.
Got an addiction, fetish or kink you need to talk about?  Check out my schedule or find me on Niteflirt.
To read my other blog, your phone sex therapist.com click HERE
Until later……..
Dr. K