Pay n Play The New Exciting Way To Pay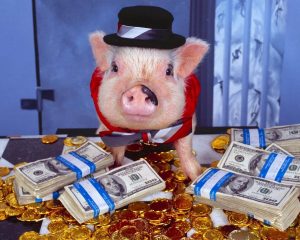 Pay n play is finally here for all of you little addicts that love to click buttons.   That's right Piggys!  Now you  have two ways to binge and further your financial addiction with your Findom Mistresses.
It was brought to our attention numerous times that the only way to send tributes was through Niteflirt.  We assumed that everyone was addicted to Niteflirt!  However, we were wrong and so we decided it was time to give our Piggys another option to Tribute Your Findom.
In addiction to paying tributes to your Findoms, you will also be able to bill your session through our merchant once you become an ESTABLISHED VIP piggy.  After all, we don't trust just anyone who claims to be a Pay Pig.
More often than not, being a pay pig is a fantasy for many of you addicts out there.  We are not into fantasy financial domination.  This site is the real deal and may be too extreme for some of you .
WARNING !! If you can't take going on a binge beyond your wildest imagination this is not the place for you.  We respect all limits, but those limits must be discussed in advance and agreed upon by both parties.
Where To Find The New Pay n Play Feature
The new payment feature has it's very own button. That's right, we want no confusion on your part when you're clicking buttons and giving away your money to one of your Fabulous Findom Mistresses.
We have the Drive Thru Drop which is for Niteflirt addicts.  Once you click that button, you will see a drop down menu.  You will want to click on the "Drive Thru Merchant Drop" button in order to process your payment thru our merchant.
Quick and easy just like before! Go Ahead……Start Clicking!
Feed Your Addiction With The New Payment Option.
Just remember to read all the rules before pushing the buttons.  We do live by our motto:
Feel The Arousal
Experience The Remorse~
We Guarantee Financial Ruin
See you Soon Piggys!
To read my other blog, your phone sex therapist.com click HERE
Dr. K