Being A Cuckhold Can Be Humiliating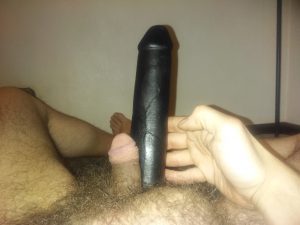 Cuckold by a rubber dolly and a big black rubber dick; what does that mean?  Just what it says! My little Utah micro penis friend Jamie is being cuckolded by a blow up rubber dolly and her big black rubber dick!
You see, Jamie has a Micro Penis and even his rubber dolly was not satisfied by having sex with him.  She found him disgusting and very inadequate.
One night while chatting with him on the phone I suggested he buy a big black rubber dildo and that's exactly what he did.  But the events that followed  were really quite unexpected; or were they? Perhaps I was leading Jamie into further temptation!
Micro Penis Pay Per Minute Loser
Once the dildo arrived Jamie became fascinated with it.  He would tuck the dildo in his underwear and pretend that was his dick.  I would laugh and humiliate him for hours. I then told him besides being cuckolded by a rubber dolly he was also my pay per minute loser.
He would just sit and wank, wank and put money in my bank.  He got so addicted to this behavior that he had to move into a smaller apartment and get a second job to support all of his addictions. Being a part of the addiction bank can certainly be dangerous for some!
Jamie stared out with small penis humiliation that eventually turned him into a cuckold and then a pay pig loser.  Funny how those addictions can snow ball with a phone sex therapist such as myself leading the way.
I always warn my callers that I can either help you with your addictions or I can be the catalyst that makes them worse. I find that full disclosure is very important with interacting with your phone sex therapist.
Lessons Learned From Being A Cuckold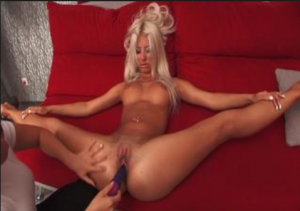 It's definitely been a learning experience for my little micro penis loser Jamie.  What started out as small penis humiliation showed Jamie how much fun being a cuckold could be.
He fucked his rubber dolly with the big black rubber strap on because his micro penis couldn't even satisfy a rubber dolly! Consequently he became cuckold to a  rubber dolly and a big black rubber dick.  How embarrassing is that?
He loved hearing me laugh and humiliate him for having a micro penis; using a big black penis to fuck his rubber dolly. Being in therapy with me is not free so he turned into a pay per minute loser.
What's next? Will Rubber Dolly turn the tables on Jamie and use the big, black, rubber dildo on his ass?  I guess only time will tell; along with some gentle persuasion. *wink*
Welcome to the wonderful world of how the Addiction Bank operates.  Just reading this makes you want to make a deposit doesn't it?  Well don't delay!  Cum have some fun with me, your phone sex therapist.  
Let's play and I'll feed your addictions and take all your money away!
To read my other blog, your phone sex therapist.com click HERE
Until later,
Dr. K